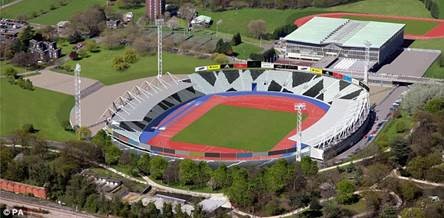 The Greater London Authority (GLA) appoints Max Associates
Specialist leisure consultancy Max Associates has been selected to assist in the procurement of a new leisure operator for the Crystal Palace National Sports Centre (NSC) by the Mayor of London.
Set within Crystal Palace Park the NSC has been identified as requiring extensive redevelopment and reconfiguration to create a financially viable, fit for purpose venue that meets the sporting needs of Londoners and is better integrated into the surrounding heritage park.
The Greater London Authority (GLA) wishes to establish a sustainable long-term future for the estate, which retains the centre's ability to support a wide range of sporting activity across a range of pathways, and which delivers a business plan that secures the high-quality listed facilities leading towards a vision to: provide a space for sports and recreation, health and wellbeing that meets the needs of both sports communities and local people.
Max Associates will support the GLA in all required work associated with the procurement of a new operator for the NSC.
Lisa Forsyth, director, said: "We look forward to using our wealth of experience in procurement to work with GLA to find the right leisure partner for Crystal Palace National Sports Centre to oversee the redevelopment, operation and management of the facilities ensuring the best possible outcome for GLA and residents, in financial, amenity and social value terms."