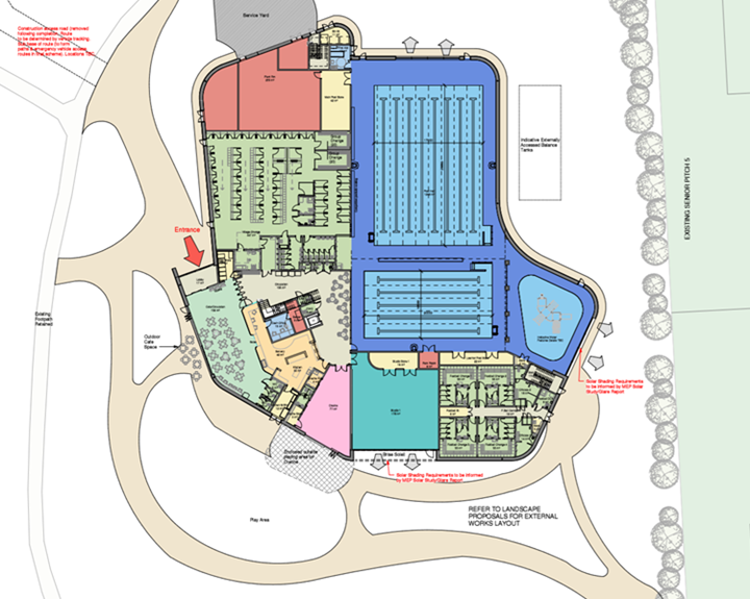 East Herts Council appoints SLM (Everyone Active) to operate its leisure centres
After successful completion of a council-wide leisure facility strategy for East Herts Council, Max Associates were retained by the Council to support the procurement process to re-tender its leisure management contract as East Herts Council invests £33m to improve its leisure centre portfolio. The funding will be used to redevelop facilities at Grange Paddocks, Hartham and refurbish Ward Freman. As part of the investments, the council has appointed SLM to operate its centres.
The new centre at Grange Paddocks, in Bishop's Stortford, will replace an ageing building on the same site. Facilities will include a 130-station health club with exercise studios and a multi-purpose room, an eight-lane 25m swimming pool, teaching pool with moveable floor, interactive water play features and spectator seating for 200.
Meanwhile, Hartham Leisure Centre in Hertford will be renovated and expanded with a new 130-station health club and additional studio spaces. Willmott Dixon Construction has been appointed lead contractor, with the team also including architects Saunders Boston. "These projects aim to support the Council's vision for leisure across East Herts by providing attractive facilities available to the whole community and contributing fully to the health and wellbeing objectives of the Council," the council said in a statement.
Max Associates successfully led the Council and its internal legal advisors through a competitive dialogue procurement process and awarded SLM a 15-year operating contract that commenced January 2020. For the three main leisure centres, the Council has secured a significant payment which substantially contributes to the repayment of capital for the new and refurbished facilities.
"Further to working with Max Associates to deliver a comprehensive options and feasibility study they were further commissioned to support the procurement for an operator of our leisure centres including a new build centre. With the support, structural approach and specialist knowledge Lisa Forsyth provided, she expertly led the Council and its internal legal advisors through a competitive dialogue procurement process successfully adding value, meeting our objectives and financial requirements enabling the Council to award SLM a 15-year operating contract. I would be more than happy to work with Max Associates again in the future and recommend their services to other organisations."
Jess Khanom, Head of Operations, East Herts District Council
https://www.eastherts.gov.uk/about-east-herts-0/grange-paddocks-and-hartham
https://www.leisureopportunities.co.uk/news/East-Herts-Council-earmarks-£33m-to-upgrade-leisure-centres/344359