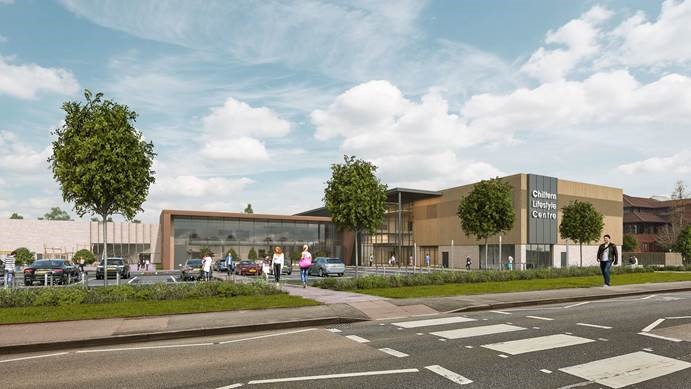 Chiltern District Council Awarded £1.6m Sport England Grant
Max Associates is delighted to learn that Chiltern District Council has successfully been awarded a £1.6m Sport England Strategic Facilities lottery funding grant towards the construction of the new Chiltern Lifestyle Centre. Max Associates worked with the Council to develop the Strategic Outcomes Planning Model (SOPM) for the district and provide support with the funding bid.
Paul Nanji, Leisure & Community Manager at Chiltern District Council, said: "In 2018 Max Associates was commissioned to deliver a Strategic Outcomes Planning Model Report for Chiltern District Council, the driver for the planning model was the need to develop the Chiltern Lifestyle Centre, a new state of the art leisure and community facility in Amersham. The work produced by Max Associates was of an excellent quality and they approached the project with great enthusiasm, imagination and in a very professional manner, with good communication from start to finish. Consequently, the final SOPM report has resulted in a successful EOI submission to Sport England, and £1.6m grant secured. Lisa Forsyth did a great job of pulling together the Strategic Outcomes Planning Model Report which was instrumental to securing the grant."
The Chiltern Lifestyle Centre will replace the existing Chiltern Pools in Amersham, which is over 50 years old and in urgent need of repair. It will be a leisure and community centre, with facilities such as an 8-lane 25 metre swimming pool with viewing, a diving / teaching pool alongside a kids' splash pad area, four badminton court sports hall, dry diving training facility, two squash courts, climbing wall, children's soft play area and clip 'n' climb, library, café area, pool spectator area, exercise studios, 150 station gym, community centre (events/theatre space and community meeting spaces) and spa.