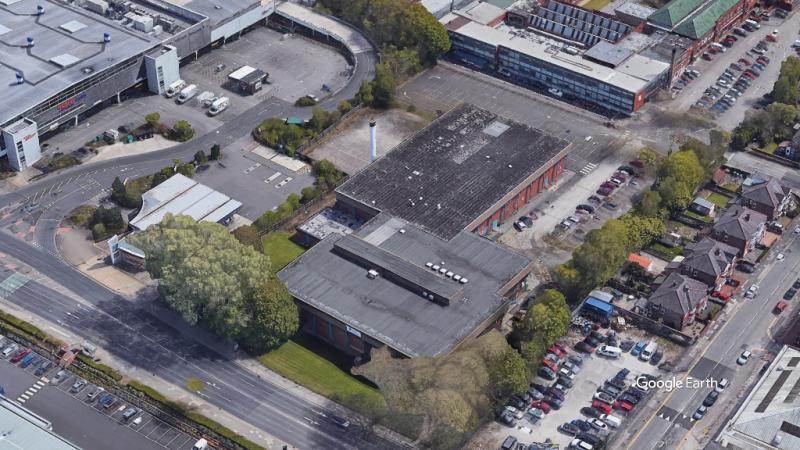 Trafford Council approves plans for multi-million pound refurbishment of Stretford Leisure Centre
Exciting plans for the multi-million refurbishment of Stretford Leisure Centre have been given the go ahead by Trafford Council.
https://www.trafford.gov.uk/residents/news/articles/2023/20230221-Multi-million-pound-plans-for-state-of-the-art-leisure-centre-approved-by-Council.aspx
The centre will be totally transformed, benefitting from a refurbished 25m swimming pool; a 20m learner pool an enlarged lobby area and café; two separate gender specific wet changing rooms, separate family wet changing room and accessible changing room; two Changing Places facilities and two separate sports hall changing rooms.
There are also plans for a sauna and steam room; an enlarged fitness suite; a ladies only gym; two flexible studio spaces; an immersive spin studio; a four court sports hall; a three lane Urban Cricket Centre; viewing gallery and padding up facility.
The new mix of facilities at Stretford Leisure Centre has been planned with support from partners to deliver long-term sustainable leisure provision that gives the best health and wellbeing outcomes for residents – a long term commitment to the local community from Trafford Council. The plans also fit in with two of the Council's corporate priorities – reducing health inequalities and addressing our Climate crisis.
These projects are part of a £56m leisure centre upgrade project, which also includes centres in Altrincham and Sale.
The investment supports the Council's strategy and commitment to get more people moving more often, helping improve health and wellbeing, and is part of its Physical Activity Strategy, 'Trafford Moving'.
Lisa Forsyth, Director at Max Associates, said: "We are proud to have supported Trafford Council and Trafford Leisure with these projects from feasibility stage, it is great to see them now entering the delivery stage."
Cllr Jo Harding, Trafford Council's Executive Member for Culture, Leisure and Strategic Partnerships, said: "This is absolutely fantastic news. Trafford Council is totally committed to the health and wellbeing of residents across the borough and to providing the best facilities possible to achieve fitness and health. We can now look forward to an amazing state-of-the-art leisure centre for the people of Stretford and beyond."
Jo Cherrett is CEO of Trafford Leisure, a community interest company, wholly owned by Trafford Council, which manages the facilities on behalf of Trafford Council and uses any profits and assets for community benefit. She said: "We are thrilled that Stretford will be the third site Trafford Leisure will open under the name of move.
"Leisure facilities are changing, they need to be spaces that excite and inspire, and we can't wait to see a modernised centre for our community to enjoy, future proofing it for generations to come.
"The wellbeing of our Trafford community is at the heart of everything we do, and our focus will be to provide inclusive and affordable health and wellness opportunities for the people of Stretford."