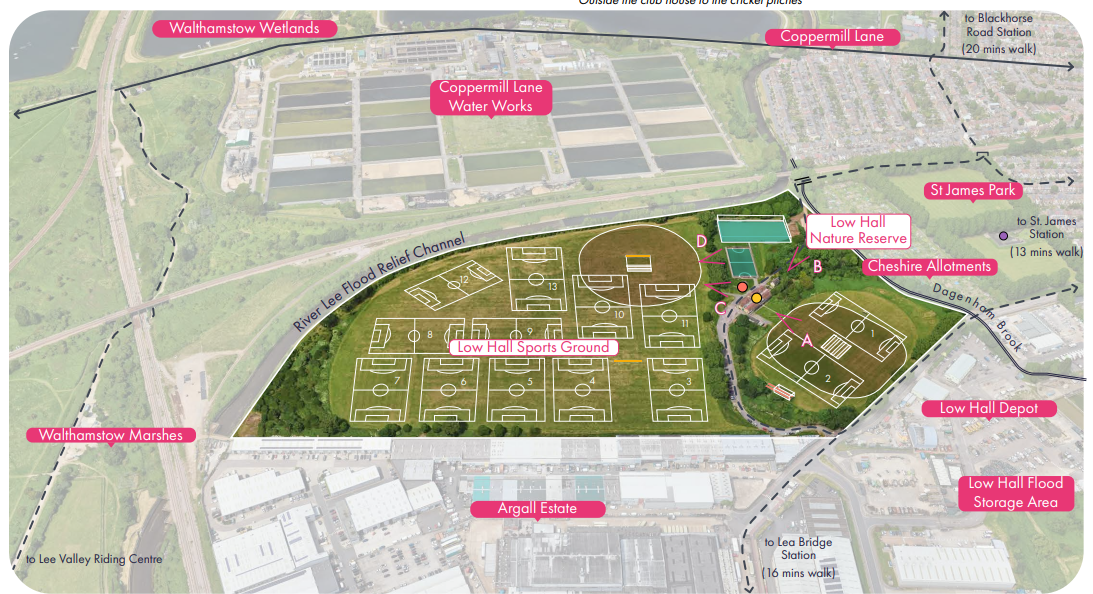 Max Associates Appointed to Support London Borough of Waltham Forest Lido Leisure Project
Waltham Forest Council has commissioned Max Associates to develop a business case for the lido leisure destination for Low Hall Sports Ground. The provision of a lido was included in Waltham Forest's labour group manifesto under the pledge to invest in the community's future.
After a careful assessment of sites across the borough, Low Hall Sports Ground emerged as the Council's preferred location for new and improved leisure and wellbeing spaces and activities, including a lido. At the end of last year, Waltham Forest Cabinet approved the preferred location and a vision for the new lido. It was agreed that the next step should be to start exploring ideas for the lido and how Low Hall Sports Ground, and how the surrounding area might be regenerated. Max Associates will be progressing our part of the project alongside a multi-disciplinary design team in conjunction with extensive public engagement to help inform the outline business case and secure next stage funding.
Lisa Forsyth, Director at Max Associates, said: "We are delighted to be working with Waltham Forest again to develop a sustainable business case for the new lido and improvements to Low Hall Sports Ground. We have worked with Waltham Forest previously on the lido site options review, so will be bringing our knowledge of the borough and business case expertise to inform the facility mix, operating model and pricing principles whilst meeting the Council's wider strategic outcomes."
Waltham Forest Council announces preferred location for new lido | London Borough of Waltham Forest
Max Associates is currently working with several other councils in London which include lidos as part of the facility mix, this includes:
Wandsworth – Tooting Bec Lido (one of the largest in the UK)
Richmond – Pools on the Park
City of London – Parliament Hill Lido and bathing ponds