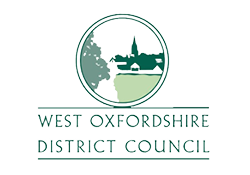 After completing an initial feasibility study and options appraisal for Windrush Leisure Centre, we successfully managed and supported the procurement of a new leisure centre management contract for all of the council's leisure facilities.
Outcomes
The outcome has led to significant investment into the council's portfolio with a projected 100% increase in participation within 5 years.
Prudential Borrowing totalling £5m was secured for the centres. This includes an extension to the fitness facilities and sensory room development at Windrush Leisure Centre.
At Carterton Leisure Centre, as well as meeting the Authorities minimum facility requirements for the extension, the centre will also be complimented by a new 'extreme zone' with a trampoline park. Other investment will also be provided for equipment replacement and redecoration across the portfolio from the operator.
From the procurement process the council has achieved annual savings of £1.3m per annum.
The council achieved substantial transfer of risk to the operator.
"With the support, help and advice of Mark Steward, the outcome of the procurement process not only met the objectives but far exceeded them. I cannot over emphasise the difference Mark made to the eventual outcome. Having project managed a number of leisure management projects I have to say this one has been the pinnacle in my 35 year local government career and that is firmly due to Max Associates involvement. Described as a "game changer" for the council by the Financial Director in cabinet, the contract also exceeds the qualitative requirements set out in the specification."
Martin Holland, West Oxfordshire District Council
The council wanted to reduce the ongoing cost of providing the services. Investment was required at both Windrush Leisure Centre and Carterton Leisure Centre, with the latter being identified as needing an extension to meet demand and be financially sustainable.
Our Solution:
-We included an outline solution stage to test the market's ability to provide investment and offer innovative solutions.
-We provided full project management support and technical leisure centre service delivery advice all through the project.
-We successfully managed any potential conflict of interest with GLL as the incumbent operator.
-We liaised between the legal, procurement, finance officers at all stages of the process to ensure all other council departments knew of the full implications of the process.