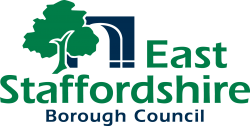 Max Associates were initially commissioned to undertake an options appraisal for the management of Leisure and Cultural Services for East Staffordshire Borough Council in 2016/17.
Following the outcomes of the options appraisal and Council recommendations, we were further commissioned to support the Council through a 'Competitive Procedure with Negotiation' procurement process for the leisure service.
Outcomes
Following a successful procurement process, leisure operator SLM (Everyone Active) was awarded the contract which commenced January 2019. As part of the partnership, Meadowside Leisure Centre has been refurbished with a £1.3 million facelift including a four-storey soft play area, Clip 'n' Climb' climbing wall, dryside changing rooms, high tech 120-station gym, fitness studio and virtual cycling studio.
The cost of the leisure service in 2016/17 was in the region of £1m excluding support costs and the average annual payment to SLM is £243k, demonstrating a saving in the region of £750k per annum. As well as significant investment into the main leisure centres, SLM has committed to continue with and enhance the community development work being undertaken by the Council.
The Council has a full monitoring and performance regime in place with SLM to ensure they can monitor the impact of the both the investment works and the benefits of sport and physical activity has on the residents of East Staffs.
"Max Associates provided high quality expertise to support the Council through a competitive procurement procedure with negotiation for the leisure service. Lisa demonstrated excellent understanding of the Council's requirements and was able to provide a flexible approach to inspire confidence and deliver results. Her diligence and knowledge ensured the contract was awarded to the new leisure operator with projected annual savings and long-term viability for the Council. I would highly recommend working with Max Associates."
Mark Rizk, Head of Service, East Staffordshire Borough Council
Max Associates successfully led the Council through the procurement process to appoint an operator to manage Meadowside Leisure Centre, Uttoxeter Leisure Centre, Shobnall Leisure Complex and Active East Staffs.
We led the Council from project inception, to procurement strategy, consultation with key stakeholders, determining the evaluation criteria and through all procurement activity. We supported the Council in tender evaluation, contract mobilisation and setting up contract performance management systems.
Following from the previous options appraisal report Max Associates advised on the most suitable contract and procurement strategy with consideration for the facility investment required in buildings, suitable funding options and implications on the procurement route.