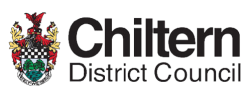 In 2018 Chiltern District Council commissioned Max Associates to develop a Strategic Outcomes Planning Model (SOPM) for the district.
Outcomes
The report has been successfully submitted and signed off by the Council and Sport England and a successful expression of interest submitted in the summer of 2019. A £1.6m capital fund application was secured from Sport England. Since working on the SOPM, Max Associates was appointed to manage the procurement process for an operator of the new Chiltern Lifestyle Centre, which is in progress.
The Council is working towards a completion date of the new Chiltern Lifestyle Centre by 2021.
"In 2018 Max Associates was commissioned to deliver a Strategic Outcomes Planning Model Report for Chiltern District Council, the driver for the planning model was the need to develop the Chiltern Lifestyle Centre, a new state of the art leisure and community facility in Amersham. The work produced by Max Associates was of an excellent quality and they approached the project with great enthusiasm, imagination and in a very professional manner, with good communication from start to finish. Consequently, the final SOPM report has resulted in a successful EOI submission to Sport England, and £1.6m grant secured.  Lisa Forsyth did a great job of pulling together the Strategic Outcomes Planning Model Report which was instrumental to securing the grant."
Paul Nanji – Leisure & Community Manager, Chiltern District Council
In order to understand the current and future facility and service requirements for Chiltern in relation to sport and physical activity, Max Associates undertook a full review to ensure any future investment into facilities and services will directly impact the delivery of the Council local strategic outcomes and priorities.
Whilst the planning document was for the district as a whole, because of the Council's priority to replace Chiltern Pools and Gym there has been a specific focus on Amersham.
The planning model included; local and national context, under-represented groups, health priorities in the area, consultations findings, identification of key stakeholder groups, outlined facility interventions required, design options and business models.
The facility mix will include: a 160 station fitness suite with four studios, a spa, an eight-lane, 25 metre swimming pool, a diving / teaching pool, a children's splash pad area, soft play, clip and climb, a four badminton court sports hall, squash courts, a climbing wall, library, café area and community centre.