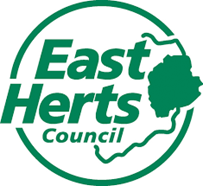 Max Associates was appointed to deliver a facility options appraisal and business case with the objective to:
-reduce the on-going revenue cost of operating council-owned facilities;
-increasing participation; and
-Contribute meaningfully to the council's Health and Wellbeing Strategy.
The options appraisal included five leisure facilities and also included advice on the best means of procuring facilities and services taking account of best practice, legal requirements and local conditions.
Outcomes
The business case was presented to the council's Leadership Team and council's Community Scrutiny Committee on the 28th March 2017. The resulting outcome has secured future investment by the council of £30m into its facilities. We have been subsequently commissioned to deliver the council's DBOM procurement process.
"I have found Max Associates to be diligent and responsive to the project requirements as these have evolved. Their reports covered all aspects of the brief and they were able to add value by bringing a significant depth of specialist knowledge and experience to the scheme.
They have been particularly helpful in working with a range of officers including finance, property procurement and planning colleagues. Lisa has a good understanding of the decision making processes of local authorities and appreciates the political environment. Subject to the endorsement of the council we anticipate undertaking further work with Max Associates to bring forward procurement and delivery processes."
Jess Khanom, Head of Operations, East Herts District Council
To deliver the project Max Associates undertook a review of current performance to understand the strengths and weaknesses of the current provision and identify areas for improvement. A review of local demographics and competition was undertaken together with a full evaluation of existing users and latent demand.
Using the findings of the demand and supply assessment and knowledge of current performance, opportunities to change the facility mix were identified and agreed with the council.  This included a new facility to replace the existing Grange Paddocks Leisure Centre and refurbishments at the other centres including, gym extensions, new studios, clip and climb and swimming pool upgrades.
Saunders Boston developed designs and layouts for the agreed options, identifying key risks for each, including flood risk, energy management and maintenance. Max Associates then produced income and expenditure projections for all options.
Following the completion of the business plans, we presented the council with all of the procurement options available to them and evaluated which would be the most appropriate to deliver the council's outcomes. Given the preferred procurement option we then identified the optimum procurement route and project plan for implementation.