The leading provider of Customer Insight, Business Intelligence and Consultation services to the cultural services, active Leisure and Health and Fitness Industries. Leisure-net work with leading industry organisations, local authorities and Trusts, as well as private sector operators and suppliers, helping them to understand their customers and clients needs and aspirations, and to deliver innovative service improvement initiatives.

In September 2004, Right Directions was created to provide a dynamic, realistic & alternative way of providing Quality Management and Health & Safety support to organisations in the Sports and Leisure Industry. Over the years our client base has developed and we now work closely with private organisations, local authorities, contract management organisations and a network of Sports & Leisure trusts around the UK.

ESPO is a local authority owned purchasing and supply consortium with over 30 years of experience in public sector procurement. Max Associates is one of the Leisure, Culture and Tourism select list of service providers included in the ESPO framework.

Established in 1984, Pozzoni are an award winning, innovative & forward thinking Architectural Practice with offices in Manchester & London. Max Associates and Pozzoni worked with Ards Borough Council for the re-provision of Ards Leisure Centre.
Saunders Boston Architects (SBA) design and deliver buildings  within their core sectors; Care and Retirement Living, Education, Residential and Sports and Leisure. Now based in Cambridge, they can trace their roots back to 1919, and are a general Architectural practice that work with a wide range of clients on a diverse selection of projects.  Max Associates and Saunders Boston recently worked together to develop an innovative design for Birchwood Leisure Centre (City of Lincoln Council) that not only met demands for traditional facilities (gym and sports hall), but also included indoor leisure entertainment facilities that would draw typical 'non-users' into the centre.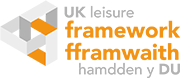 The UK Leisure Framework provides a range of services for the UK Leisure Industry and allows for the direct appointment of a partner (Alliance Leisure) for scoping, design, refurbishment, construction and development of leisure centres, theatres, play facilities, recreation facilities and sports facilities across the UK public sector. It also supports the marketing of these types of facilities. The Framework is available to all UK public sector organisations listed HERE. This also includes any Leisure Trusts and/or Mutual Arm's length limited companies that are associated with any UK public sector Authorities, or any other Private Limited Companies that are operating leisure facilities on behalf of a UK Public Sector client organisation listed.