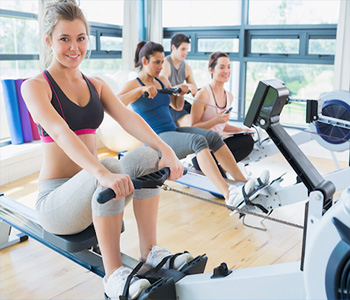 City of Edinburgh Council – Consultancy Services for the strategic review of Council owned sports facilities and the sport and leisure services and programmes delivered across Edinburgh
We are currently completing a full review of the facilities managed by Edinburgh Leisure Trust and the schools estate with the outcome of assisting the Council in meeting savings of £2m per annum from 2016/17. The project commenced June 2014 and the final report is due April 2015. The outputs of the project include;
Mapping of all costs – Map the total operating cost of all the facilities provided by the Council and Edinburgh Leisure against users of the facilities;
Map the total cost of all the services/programmes/initiatives provided by the Council and ensure there is a balance of service delivery across the city that maintains the activity levels of those who are already active but also focuses on targeting interventions on the inactive;
Identification of strategic facility needs to maximise participation in physical activity and sport;
Recommend funding options that would protect services for those most in need, while making best use of funds available;
Within the context of the Council's property estate rationalisation, where facilities are underused or there is duplication in facilities in a neighbourhood or area make recommendations on increasing usage, closure or alternative use. (These recommendations should ensure there is a balance of facility provision across the city);
Review alternative models of facility management for all Council owned facilities, particularly smaller facilities and those used predominantly by clubs, in the context of potential Community Asset Transfer; this should also include schools and access using swipe cards or other forms of technology;
Outline invest to save options which could use the Social Return on Investment model;
Recommend funding options that would protect services for those most in need, while making best use of funds available
Review the current scope of Edinburgh Leisure's services and make recommendations for its future scope, including status quo, or expansion or  contraction, both within and outwith Edinburgh;
Make recommendations which would allow the Council to maintain its current levels of revenue expenditure but target resources differently to focus on the inactive.
Future procurement options
Abbeycroft and Anglian Business Review
Abbeycroft and Anglia Community Leisure Trusts have recently merged; they currently manage leisure facilities on behalf of Forest Heath District Council and St Edmundsbury Borough Council.
Max Associates is currently completing a full business review and assessment of investment opportunities across four key facilities as well as a full pricing review across both organisations.
The key drivers are for the Trust to;
Understand how well both parts of the newly formed organisation are performing;
Demonstrate to the Council from an independent perspective, how well the centres are performing, and to provide future actions to improve performance where applicable;
Complete a full pricing review across the organisations to provide a cohesive approach to customers as well as ensuring that income is maximised for those that can afford to pay;
Proactively assess longer term investment proposals to reduce the subsidy and provide business cases to both Councils.
Trafford Community Leisure Trust
Trafford Community Leisure Trust (TCLT) manages 9 leisure facilities, 2 golf courses and the Sport Trafford development service which covers sport and swimming programmes and initiatives. The agreement with the Council commenced in 2003 and runs until March 2023.
TCLT commissioned Max Associates in March 2014 to:
Complete a Best Value Review of leisure and golf facilities;
Assess Business Opportunities within the portfolio
The aim of the review was to:
Provide a report to demonstrate to the Council the areas where the Trust was performing well or any areas that were not so positive and where further improvements could be actioned;
Assess potential invest to save options into key leisure facilities and to assist in reducing future revenue costs to the Council
Assist the Trust in developing a community asset transfer model for presentation to the Council.
Brio Leisure 
Brio Leisure is a community interest company which is wholly owned by Cheshire West and Cheshire Council (CWaC). The company currently manages 16 leisure, entertainment and golf facilities on behalf of the Council. The agreement commenced in 2011 and runs until March 2015.
Two years into the agreement, in 2013, CWaC Council and Brio Leisure jointly commissioned Max Associates to:
Complete a Business Review of Brio Leisure managed Leisure & Entertainment facilities;
Assess Business Opportunities within the portfolio
Investigate Alternative Management Vehicles for CWaC Leisure & Culture Facilities
Islington Borough Council – Performance review of 4 leisure centres as part of a wider Council review of the contract and identification of future procurement options.
Guildford Spectrum – To undertake a performance review of Guildford Spectrum, Outdoor Lido and Ash Manor, total turnover £7.4m, as the first stage of an options appraisal. Business review identified strong performance in events, bowling, ice skating and swimming. Improvements were identified in managing repairs and maintenance and fitness sales. 
Bromley Mytime – Full Business review of 4 leisure centres managed by the Trust, with emphasis on income generation, customer journey, website and benchmarking with comparable sites. A workshop was held with the senior management team to agree key actions following the completion of the report.
Sheffield International Venues – Full business review of Ponds Forge International Swimming Centre and English Institute of Sport Sheffield for SIV. This review considered all areas of income and expenditure, performance reporting and head office support to sites. The uniqueness of the centres was taken into consideration recognising the need to balance use of National Governing Bodies and national and international events and maximising community use at other times. The Recommendations were used for both on-going centre performance and re-tendering purposes.
Celtic Community Leisure – Part of a team commissioned by the Trust to provide interim management services and general advice across a range of organisational and operational issues. Specific tasks focused on a full business review of all the main leisure centres within the portfolio and 'critical friend' assessing development proposals that the Trust were considering in partnership with Alliance Leisure.
Castle Point Borough Council – Full business review of the centres in all areas of income and expenditure with particular emphasis on sales and fitness procedures. This resulted in a detailed action plan being developed and on-going support provided to deliver the action plan with the sites and other Council officers for 3 days a week for a 6 month period.